Best Digital Marketing Agency in Pune
"We leverage our years of experience to create the correct strategy and plans for your business which helps to grow your brand and revenue."
SEO & SEM Campaigns
Our SEO & SEM management services will help your website rank organically among the major worldwide search engines.
Paid Search Advertising
Paid search marketing allows businesses to advertise within the sponsored listings of a search engine.
Local SEO
Local SEO is the practice of optimizing your website for a specific local area to increase footfall.
Custom Website Design
on the other hand, it allows you to establish and express your brand through tailored page elements that align with your objectives.
Link Building & Content
Link building is when you get other websites or blogs to link to your site's page to improve your search engine rankings.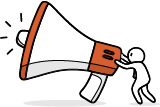 Content Marketing
We create and deliver relevant, valuable and consistent content to attract and retain consumers for your business.
Our Product Based Services
In this fast-evolving Internet age, the right Digital Marketing solutions from the Best Digital Marketing Company in Pune can facilitate a powerful connection between your potential customers and your brand, ultimately leading to an improved brand recall.

Digital Mindset N Media, as a Social Media Marketing Agency, helps you create an entire social media experience that can help you achieve the goals for your business. We keep your consumers in the loop with the latest industry events through pristine handles that represent your communication desk. But we don't just stop there.
Our services include but are not limited to the following:
Social Media Strategy
Social Media Marketing Programs
Conversation Monitoring
Data Mining
Social Listening
Social Media Campaign Designs and Execution
Content Production and Distribution
Reach & Engagement
Social Analytics
Lead Generation / Acquisition